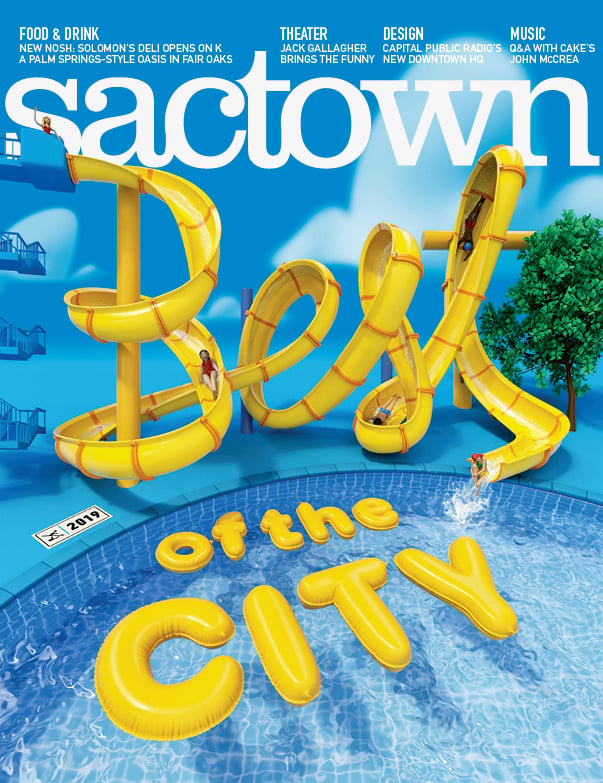 As Stephen King once wrote, "There is no bad time for good news," and with it, we are happy to report that Sactown received some very good news recently.
A few weeks ago, we were thrilled to win Best Magazine in the City at the 68th Annual Maggie Awards, as well as Best Cover for our 2019 "Best of the City" cover design.
Then on Thursday May 21, at the National City & Regional Magazine Awards 2020, Sactown won the Herb Lipson Award for Column Excellence. Named in honor of the late legendary publisher-owner of Boston and Philadelphia cream magazines, recognition was for Sactown the 2019 essays by co-editor Rob Turner, one on the reinvention of the Sacramento Zoo; another concerning the renovation of the Community Center Theater; and the third on the design of the planned replacement of the I Street Bridge. Turner's first post on the bridge made the city think bigger and bolder than the original plan, ultimately leading to an international design competition. The judges called the pieces "carefully researched and elegantly designed essays" that are "a dose of wisdom and civic engagement that shows locals the best way forward."
We were also named finalists in two categories: Cover Excellence for the three covers featured below, which the judges described as "bold in color selection, bold in typography and bold in cleanliness"; and Best profile for Sactown Editor-in-Chief Hillary Louise Johnson profile of Sacramento-raised researcher Cornel West. The judges commented that his "skillful handwriting and many essential and carefully chosen details uplift the story of this seminal genius." (Last year we won in the same category for Johnson's Deep Dive on author William T. Vollmann.)
More than 100 judges selected the finalists and winners of the City & Regional Magazine Award. They included representatives from publications such as Atlantic, Remain, Fast business, Food and wine, Forbes, Harvard business review, National Geographic, The New York Times, new York, Illustrated sports, Sunset, Time, Vanity Show and The Washington Post, as well as professors from the Missouri School of Journalism, which organized the jury.