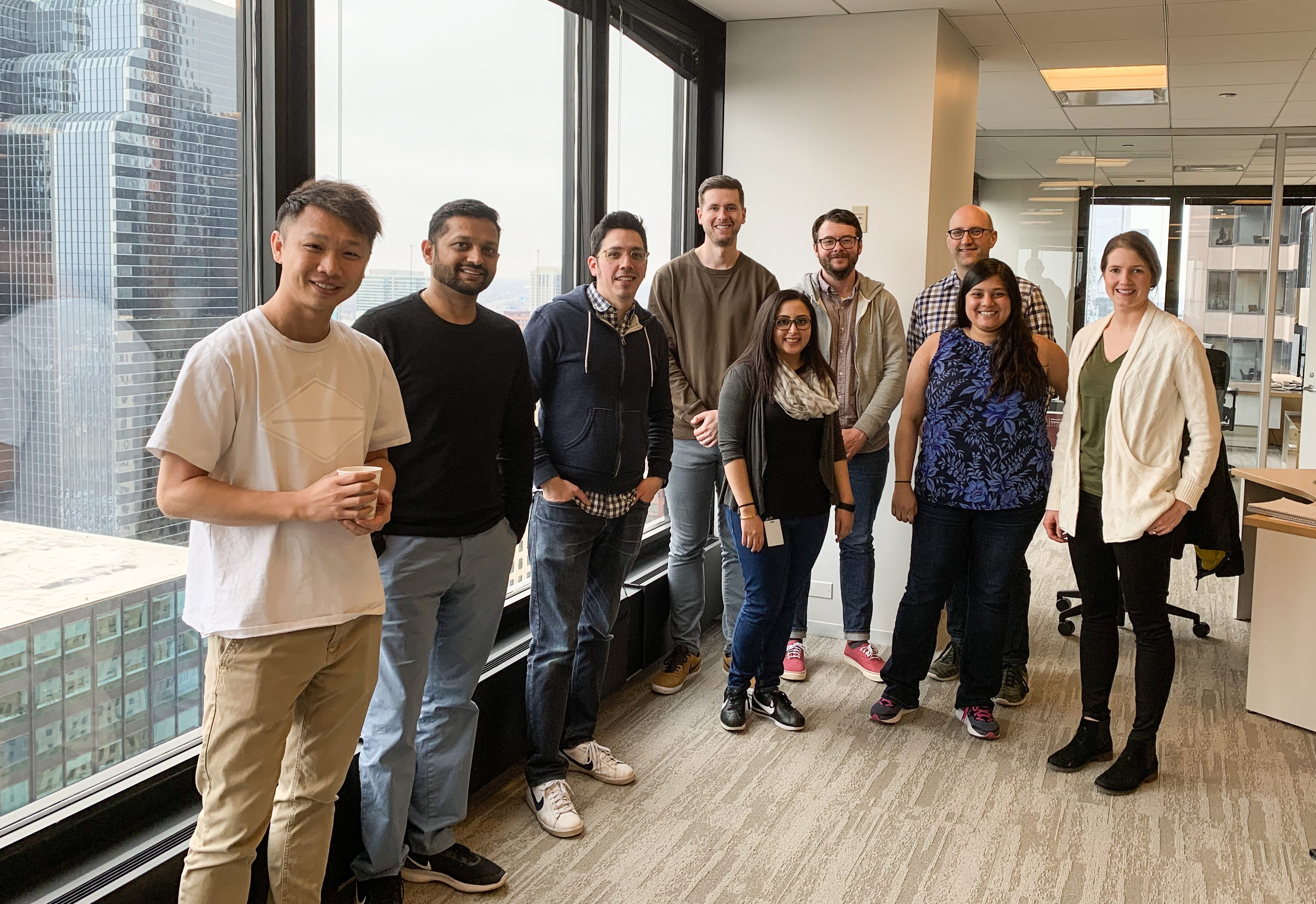 About Beyond Finance
Beyond Finance is an exciting next-generation FinTech company headquartered in Houston, TX, with additional offices in San Diego, Chicago and Beverly, MA. We provide easy-to-use and accessible financial products that aim to improve people's lives. As the consumer debt market continues to grow in the United States, we have made it our goal to create a transparent and fair debt management service tailored to the consumer's individual situation.
Our management team has extensive experience and expertise in the financial services and debt management market. We are reinventing the market by investing in innovative technologies to better serve our customers. Our workforce is a community of famous and diverse backgrounds working towards the common goal of developing something transformational for the debt settlement industry.
Hiring during the pandemic
Beyond Finance is committed to employee health and safety. We have developed and implemented a plan to conduct remote interviews and onboarding. While we would love to return to the office one day, we are committed to doing so in a safe and responsible manner to minimize risk to our employees and their families.
About the role
We are building a new technology team to rebuild, relaunch and scale our consumer-facing web applications from the ground up with modern agile best practices and fully automated CI/CD pipelines. You must be results-oriented and able to thrive in a fast-paced, dynamic environment.
what you will do
Coach other team members on testing and automation strategies
Collaborate with product management to find and close gaps in requirements and create test plans
Work closely with software engineers and frontend engineers to deliver new features
Read and understand code changes to test all areas of web applications that have changed
Create and maintain feature tests, ensuring full code coverage
Investigate and resolve complex bugs in unknown code
What we are looking for
5+ years of web application testing experience
Ability to set up and maintain a local Ruby on Rails environment
Good understanding of RSpec, Capybara and Selenium WebDriver
Bonus points for experience using BrowserStack and/or Wraith
Ability to independently prioritize and deliver stories, communicate bugs and risks
Ability to write complex SQL queries to validate data changes or troubleshoot issues
Why join us?
We are looking for great people to join our fast-paced, growing and innovative company and make a positive impact.
We offer:
Unlimited PTO
401k with company match
Benefits for health, dental, vision and commuting
Most importantly, our team spirit and culture is what really sets us apart as a company. We're a world-class fintech company that loves what we do…and we have fun doing it!
Pursuant to the California Consumer Privacy Act ("CCPA"), Beyond Finance notifies California residents who are our applicants for employment, contractors or prospective employees (collectively "Employment Applicants") of the categories of personal information we collect about you and the purposes for which we will use that information. This Notice and our Privacy Policy contain important information relating to the CCPA and apply only to personal information submitted to the CCPA. Please see our website for the full CCPA statement.
Read the full job description