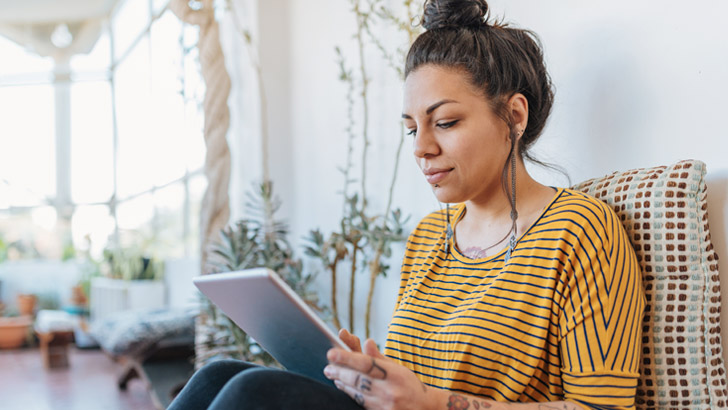 One in three Australian households rent the home they live in, but as any current or previous tenant will appreciate, renting isn't always the easiest experience.
This is especially true right now. Rental vacancy rates in most capitals and regions are at their lowest in years, meaning competition for rentals is particularly fierce. Rent prices are also on the rise, and they should continue to rise as landlords pass on the costs associated with rising mortgage rates.
Therefore, if you are currently looking for a new rental, you will want to take advantage of all the tools available to you to make your life easier.
1. Opinions of former tenants
With the market tight right now, the last thing you'll want to do is find yourself locked into a 12 month lease on a place that just isn't up to scratch.
The problem is that it's hard to get a real feel for a house during a 15-minute window – especially when you're surrounded by a swarm of other people surveying the place. Sure, you can (and should) stake out the neighborhood to find out what it looks like at different times of the day, but there's not much reconnaissance you can do.
One way to get another perspective – both on the place itself and the landlord or real estate agent who manages it – is to look at reviews left by past tenants. There's no shortage of options here, including Facebook pages and other online groups, but there's also a growing number of dedicated rental review websites.
Some of the free options available include websites such as Property Reviewed and Rate my rental. And there is also Rent a rabbit which charges for viewing their property reviews, but it also pays renters ($30 currently) to leave a review of their own former rental. Of course, not all rental properties will have a review from a previous tenant, but it's worth checking different websites to take a look.
2. Rental prices
Are you moving to a new city or suburb, but you have no idea how much the rent will be? This is important information to know, especially if you are comparing several different houses or apartments in the same area.
Fortunately, there are a few useful (and free) options that will give you an idea of ​​the average rent price in a particular suburb, though they tend to be state-specific.
The Rent tracking The New South Wales Tenants' Union tool provides the median rent at the level of a suburb (e.g. Bondi) or area (e.g. Central Coast), as well as the comparison of this prices with the same period last year. You can also filter your search by number of bedrooms and type of property.
The Quick search for median rents from the Queensland Residential Tenancies Authority is a similar tool for tenants in the sunshine state, although it only allows searches by postcode.
There is also the Rental search tool from the Real Estate Institute of Western Australia, which is very similar to the two options above, but has the added benefit of allowing up to ten suburbs to be searched at a time.
So there is KoalaData. This is an extension for the Chrome browser that adds additional functionality and information for tenants viewing properties using Domain. Like the tools above, it provides median rental data for the suburb a particular listing is in, but the main benefit for renters is that it shows how long the property has been listed and whether the asking price has risen or fallen since. was first listed
3. Roommates
Since the cost of rent is usually on the rise, it's not as easy to justify the extra expense of a spare bedroom. Especially if not in use.
So whether you're looking for a roommate for your existing place, looking for new digs for yourself, or just wanting to find a few like-minded souls to do a lease with, you no longer have to rely on your circle of friends. existing friends. or word of mouth to find roommates.
Again, there are quite a few options, but two of the main websites are Flatmates and Roommate seekers. Both make it easy to create and manage your own listing for a roommate (including uploading photos and setting your requirements), or browsing through the thousands of existing listings if you're looking for a new place to live. .
While finding a roommate may be easier than ever, you'll still want to properly vet any roommate or potential housemate, especially if you don't know them. After all, you'll want to be sure that you can actually live together and that they're financially strong enough to cover rent and household bills.
Get stories like this in our newsletters.